Felt Sitting Ball Chair for Office, Dorm and Home, Stability and Fitness Self-Standing Ergonomic Posture Activating Exercise Ball with Cover & Handle
Product Detail
Product Tags
● Stability: This stylish sitting ball chair could inflate to 65cm/25.5in(Minimum desk height is 26in). Maximum support: 180kg/400lbs. The stability rings on the top and bottom of the ball help to improve the stability when sitting.
● Anti-burst: It's made from extra-thick, anti-burst PVC which is abrasion-resistant and very tough under pressure. The premium anti-burst exercise inner ball's pressure is contained by one our tightly fitting, meticulously crafted covers that provide a more comfortable surface to sit on that is machine washable.
● ERgonomic Design: This posture ball chair is the Original Active Sitting Ball Chair Solution for use at the office, home in the living room, classroom, or the gym. Activates back and core support muscles which promotes good posture. Ergonomic alternative sitting stool solution for desk sitting and standing desk. Various covers refine the exercise ball into a chic home accessory with a pleasant surface.
● Healthy Lifestyle: Perfect for ab engagement, yoga, back stretching, posture workouts and physioball balance training routines, also promotes flexible joints for healthy lifestyle. Sitting comfortably and healthily at the same time, without compromising on appearance that sounds like a well-rounded affair.
● Warm Tips: When you filled 85% at first, you may find it could be baggy. Keep inflating, just add more air(better if use electric air pump adapter), filled to capacity until the cover is fully extended, it fits like a glove. There is no need to worry that the yoga ball will break as they're made of anti-burst materials - noticed you'd make sure hole is aligned with zippered opening as once filled, cannot easily access to plug.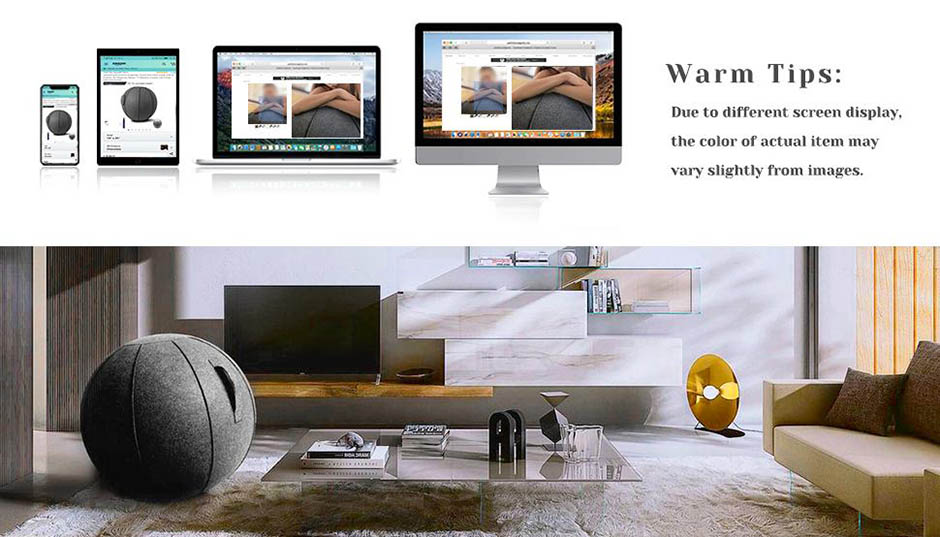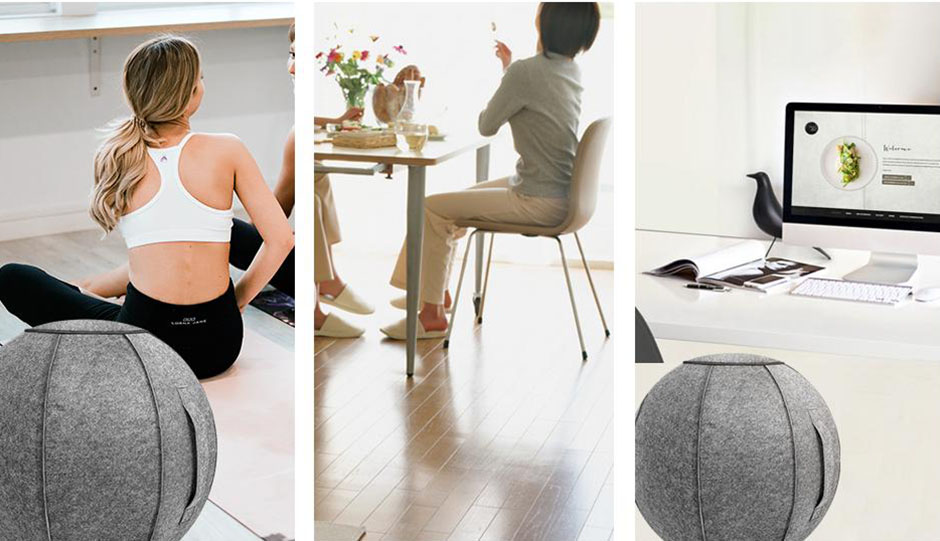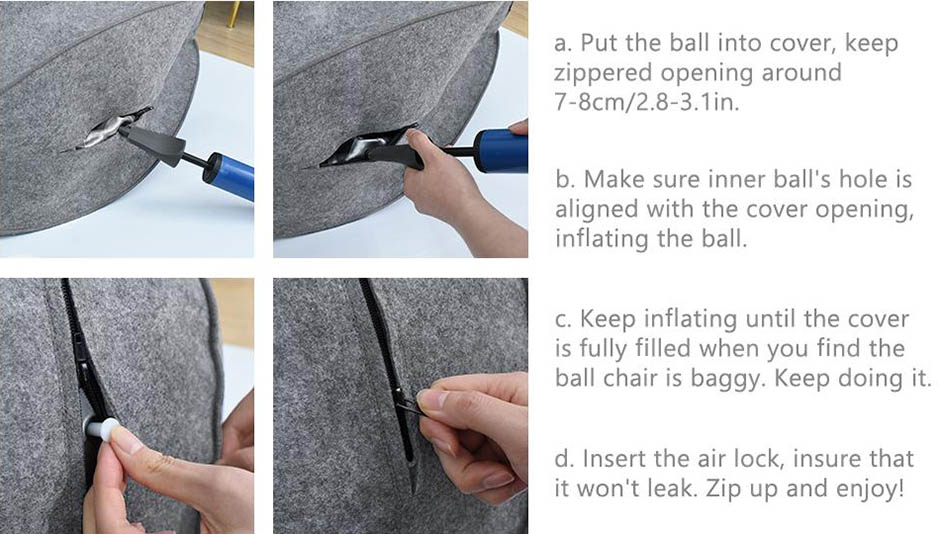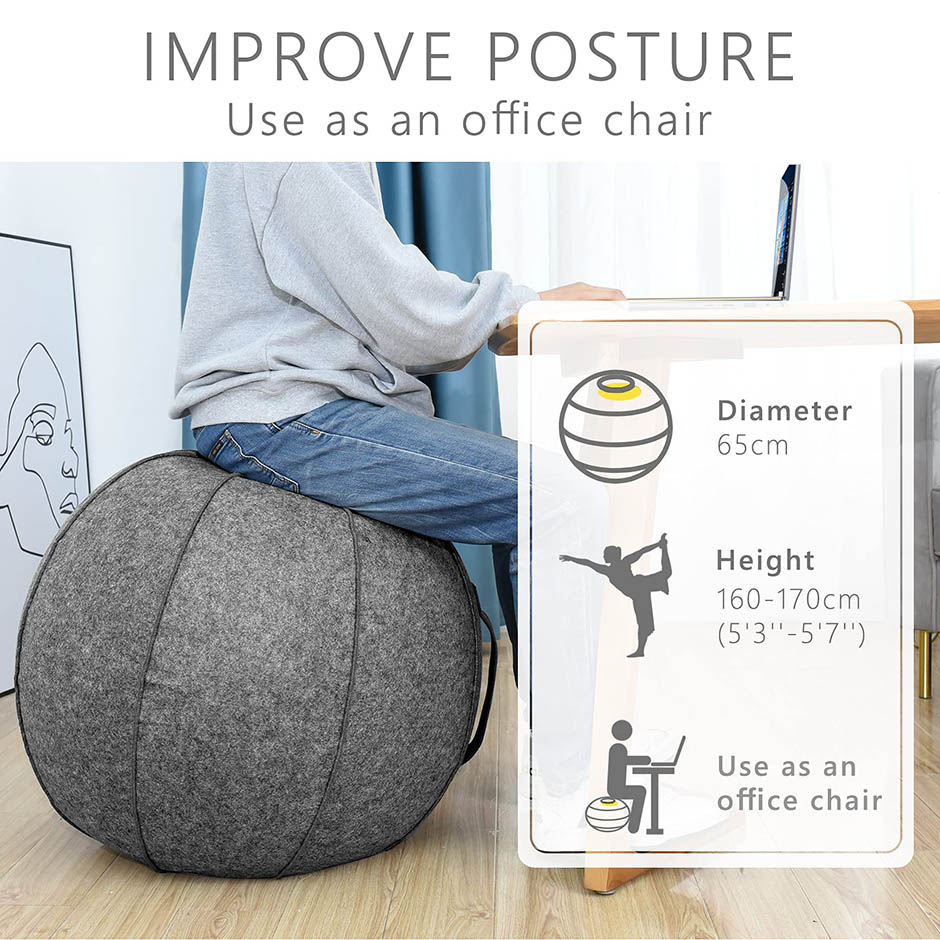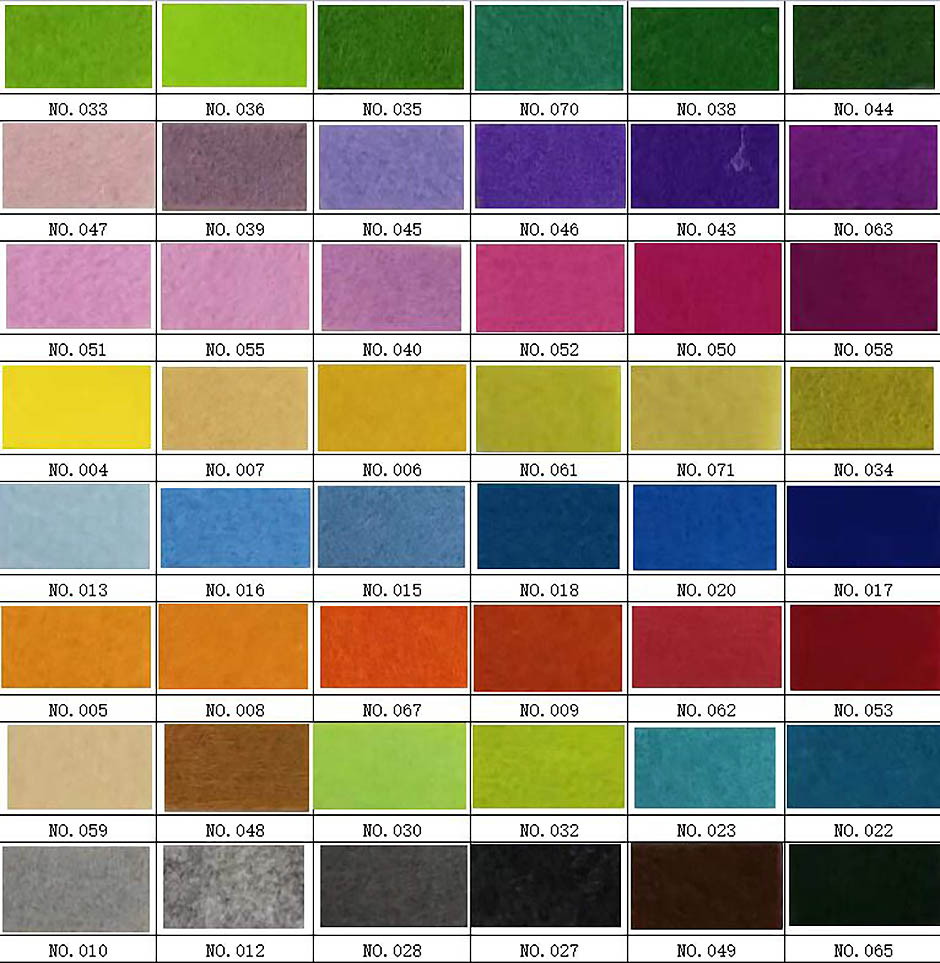 ---
---